This post may contain affiliate links. If you click on a link and make a purchase, I may receive a small commission at no extra cost to you. For more information, please read my disclaimer here.
Delicious air fryer summer recipes that make grilling inside even better with everything from fresh corn on the cob to crispy fries. It's everything you didn't know you could make in the air fryer.
Whether you're pairing your easy air fryer meal with something cooked up on the grill or air frying your entire dinner, this list has you covered.
It includes all your favorite grill time favorites (think hot dogs, hamburgers, BBQ chicken) and ways to use up your garden vegetables.
Speaking of, if you haven't checked out this awesome list of vegetables to make in your air fryer, it's time for you to do that now.
Why You Should Cook in Your Air Fryer This Summer
It doesn't heat your house as an oven does.
You can make side dishes healthy by cooking french fries or onion rings without the oil.
You don't have to worry about the weather. Who likes grilling in the rain?!
You don't have to worry about running out of propane or charcoal.
Everything cooks evenly.
It just tastes amazing every time!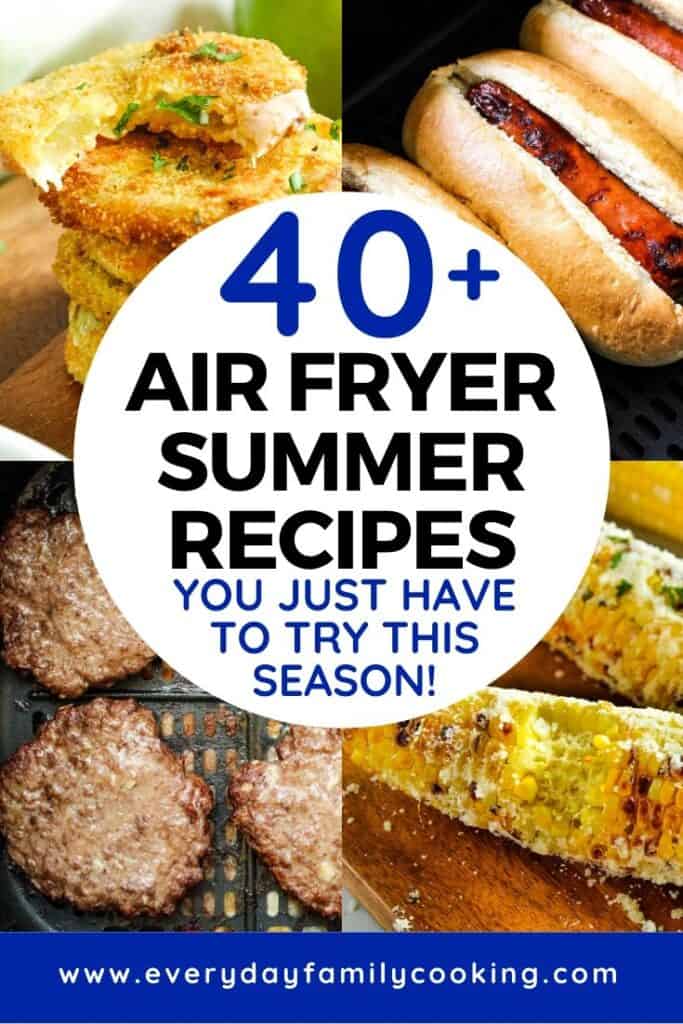 These recipes are categorized into main dishes, side dishes, and then desserts!