These Air Fryer Apple Slices are coated in cinnamon sugar and graham crackers for a sweet and easy dessert.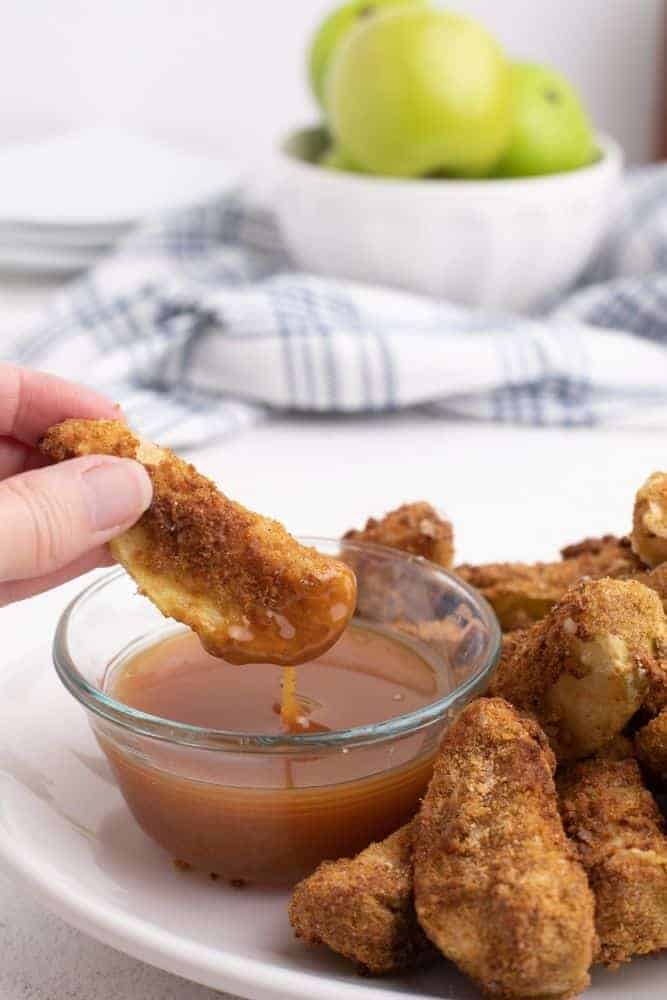 These air fried apple slices get that perfect mix of crispiness and sweetness. They're like spiced cinnamon apples but much healthier without all the extra oil.
It's a simple recipe that is great snack for the kids and one of my favorite apple slice recipes in general!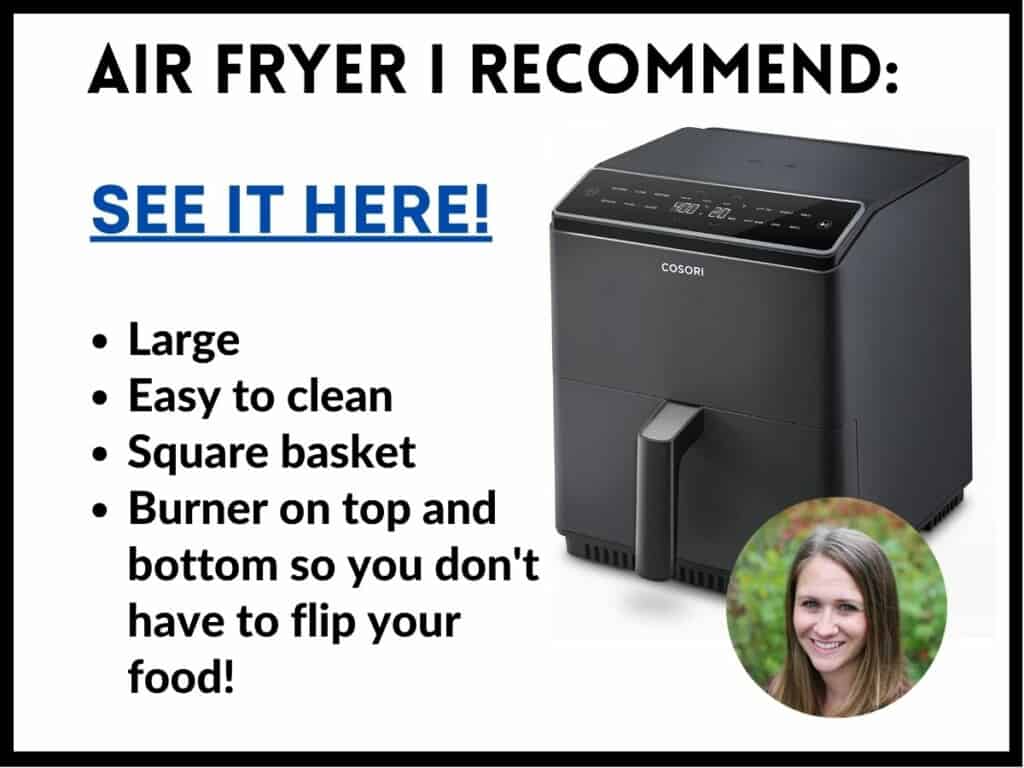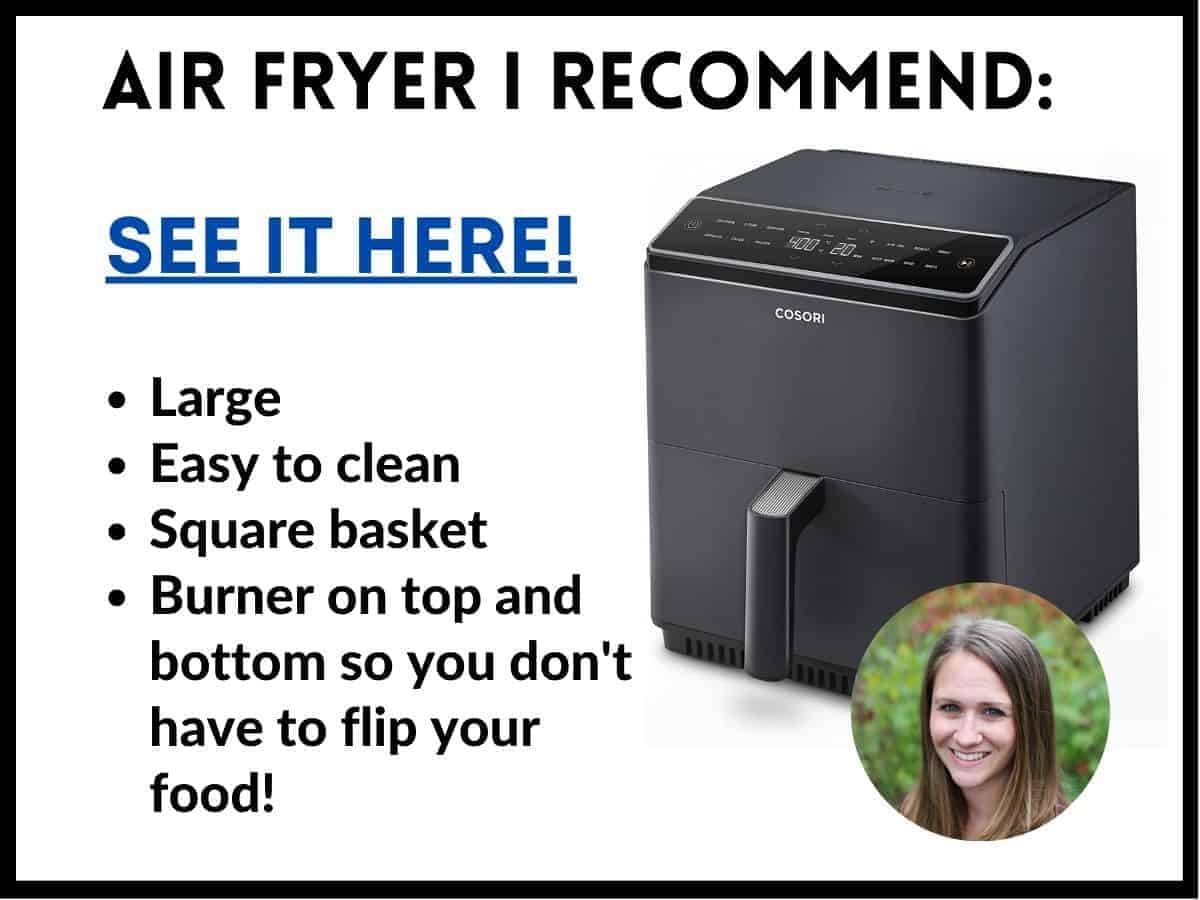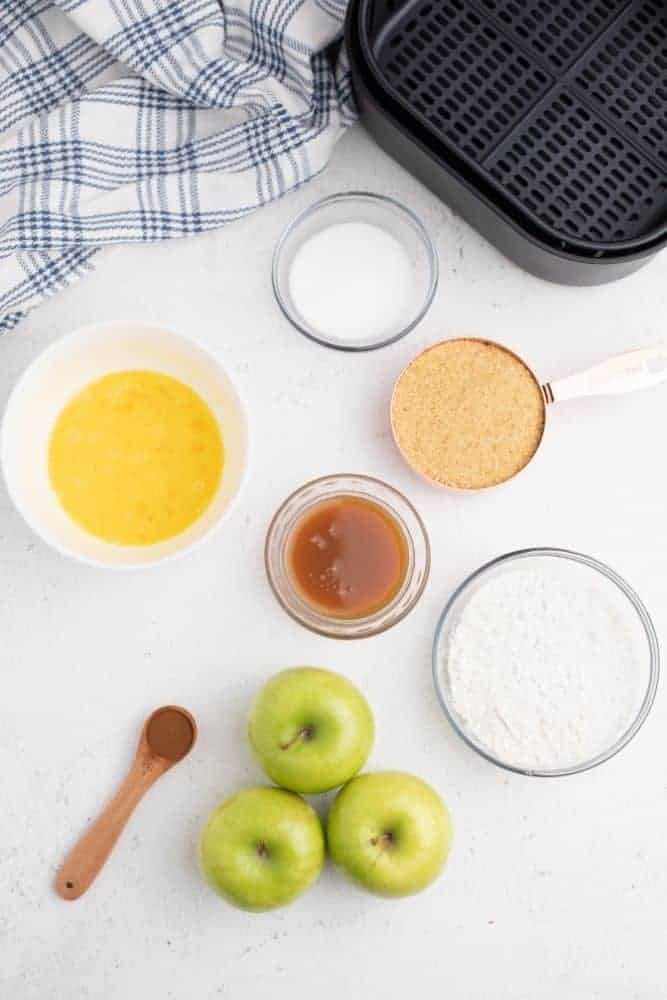 How to Make Air Fryer Apple Slices
A full printable version of this recipe with ingredient measurements is available at the bottom of this post.
STEP ONE: Preheat your air fryer to 380 degrees.
STEP TWO: Peel and cut apples into wedges using a Y-peeler and an apple corer or by knife.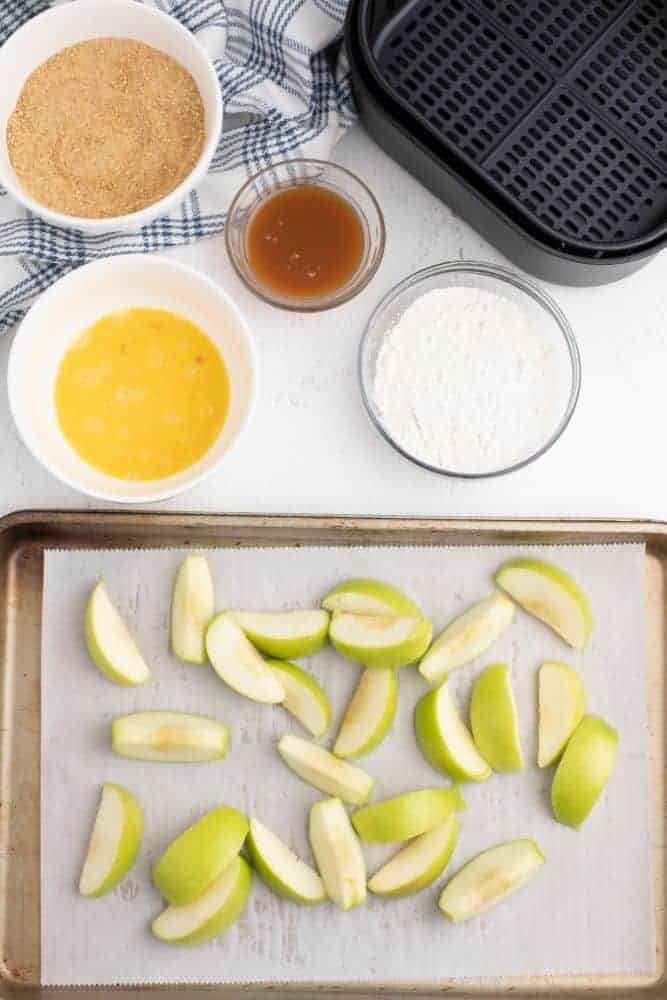 STEP THREE: Get out three bowls. Put the flour in the first bowl, the eggs in the second bowl, and mix the graham cracker crumbs, sugar, and cinnamon in the third bowl.
STEP FOUR: Dip each apple slice into the flour, then the egg, then the graham cracker mixture while making sure each apple slice is evenly coated.
STEP FIVE: Place the apples in the air fryer basket. Give them a quick spray of oil and air fry apple slices for 5-6 minutes, flipping over with 1 minute left to cook.
STEP SIX: Remove the air fryer apple wedges from the air fryer, drizzle with caramel sauce, if desired, and enjoy!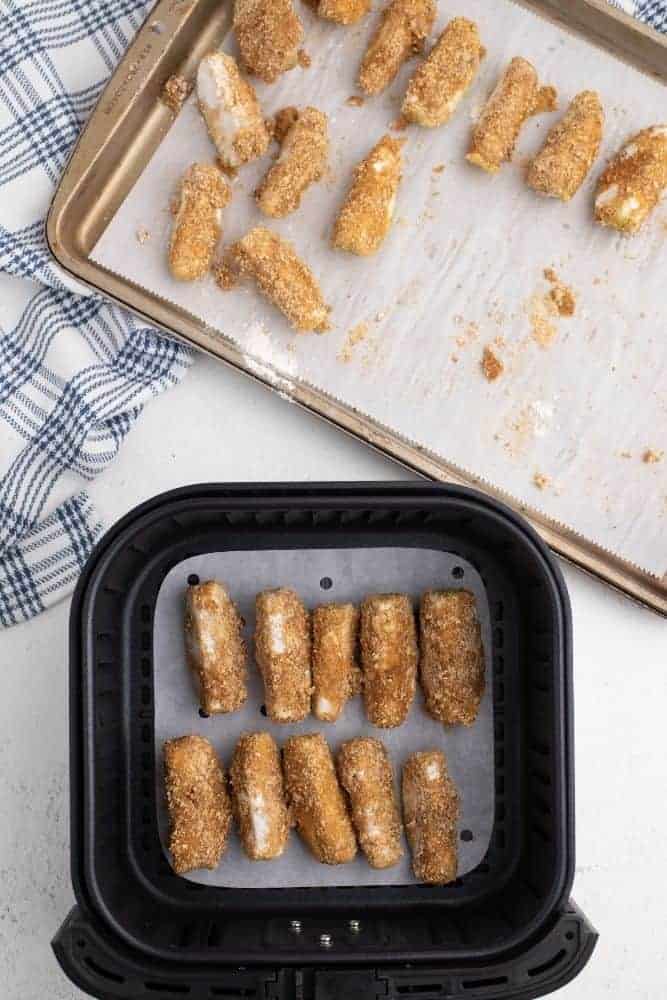 What Kind of Apples Should I Use in My Air Fryer Apple Dessert?
When making air fryer apple slices, it's best to use a crisp apple that tastes good when warm and baked.
I use Granny Smith Apples in this recipe, but these other apple varieties work great as well!
Gala Apples
Honey Crisp Apples
Jonagold
Golden Delicious
Cortland
Braeburn
Can You Put Fruit in an Air Fryer?
Yes! Air frying fruit comes out roasted, sweet, and delicious!
I've air fried fruits including apples, bananas, pears, peaches, and more!
What to Pair with Air Fryer Apple Fries
Whipped Cream
Maple Syrup
Vanilla Ice Cream
Tips to Air Fry Apple Slices
You don't have to peel your apples! I find peeling your apples lets the flour stick better, but it is possible to make this recipe with the skin still intact.
Use a food processor to crush up the graham cracker crumbs. If you don't have a food processor or don't want to clean it (I get it), place the graham crackers in a sealed Ziploc gallon bag and roll/hit it with a rolling pin until you have crumbs!
If the apple fries in the air fryer still look a little dry when flipping, spritz them with a little more oil — It goes a long way!
Put the apple bites in a single layer in the air fryer basket to allow them to cook evenly
The apple slices are done cooking when they are soft, but still firm to the touch
How Long to Cook Air Fryer Apples
Apple wedges only take about 5 to 6 minutes to cook.
If you're using thicker apple slices, allow them to cook for an additional 1 to 2 minutes.
If using thinner apple slices, check your apples around the 4 to 5-minute mark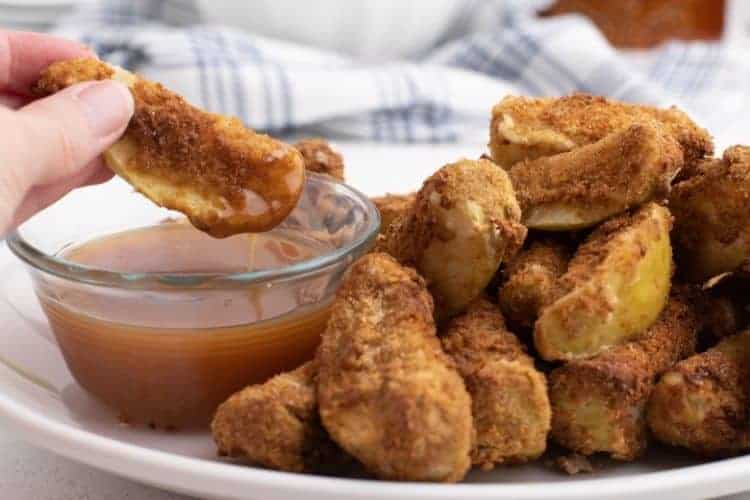 Variations for Apple Fries in the Air Fryer
Swap the graham cracker crumbs for crushed vanilla wafers
Omit the cinnamon — This air fryer apple recipe has been tested with cinnamon and without cinnamon, so if you're allergic, you can still enjoy this delicious dessert!
Use apple pie spice in place of cinnamon to make this taste like air fryer fried apple pie
How to Reheat Sliced Apples in the Air fryer
Preheat your air fryer to 380 degrees.
Air fry the fried apple sticks for 3 to 4 minutes until heated thoroughly and the graham cracker crumbs are crispy.
More Apple Recipes
More Air Fryer Desserts
Love air frying? Join our newsletter! You can also follow us on Facebook, Instagram, or join our free Facebook Air Frying Community.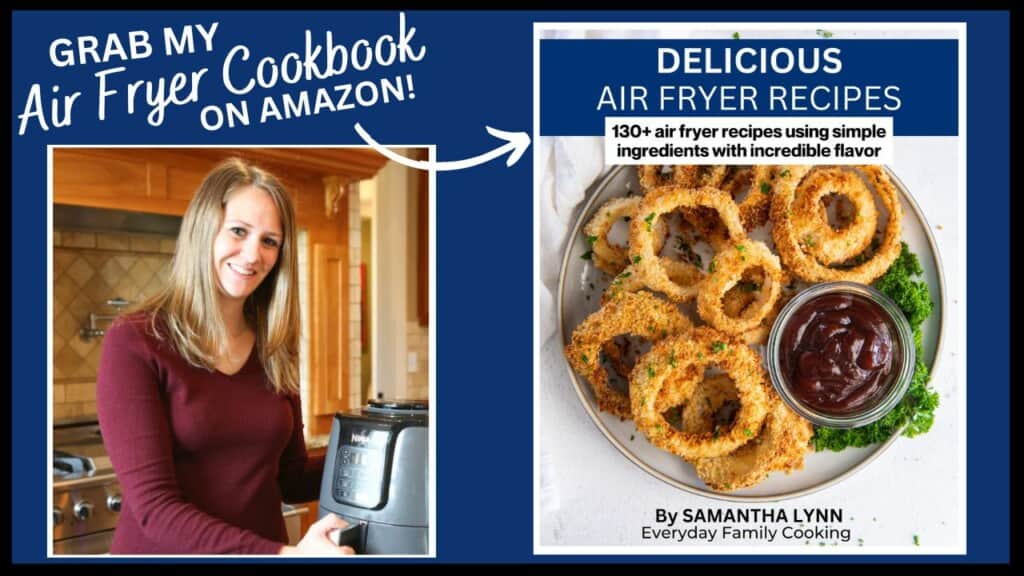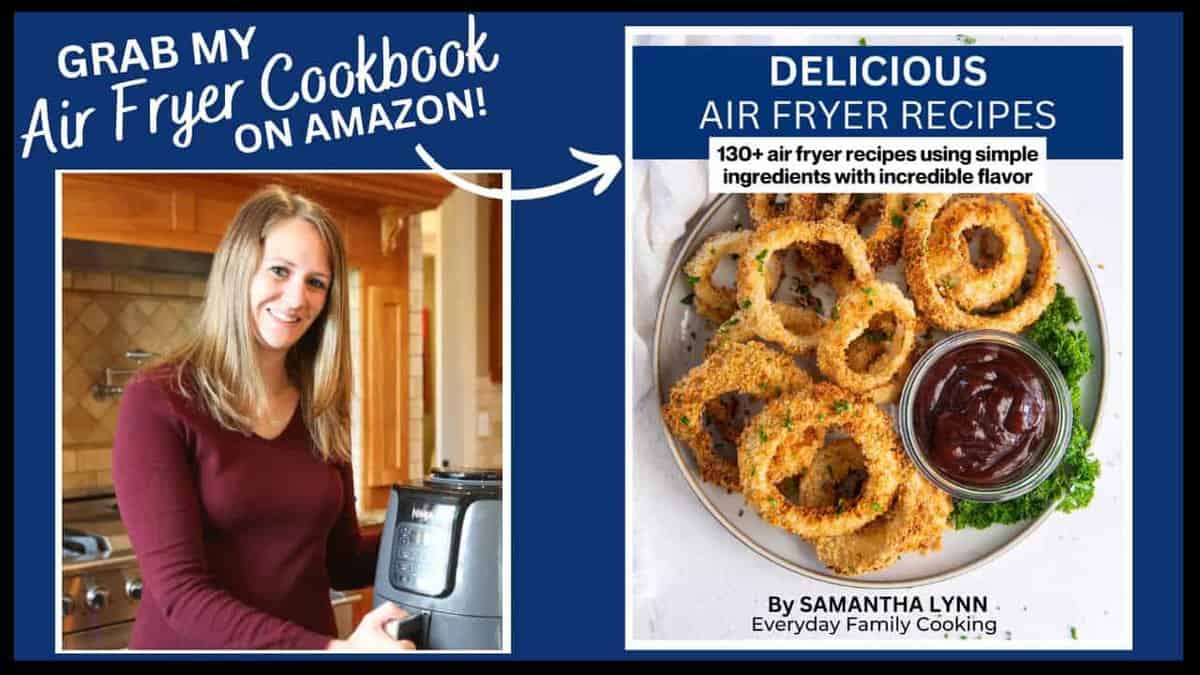 Yield: 6 servings
Air Fryer Apple Slices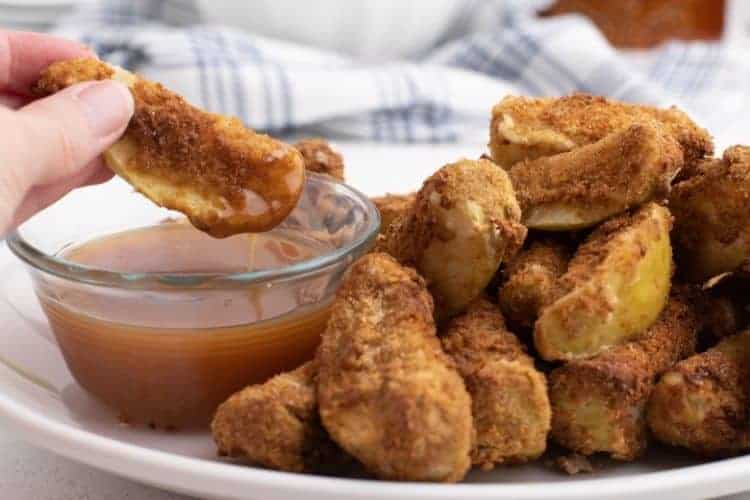 Air fryer apples are covered in graham cracker crumbs and cinnamon to create a delicious snack or dessert.
Ingredients
3 Granny Smith Apples
1 cup flour
3 eggs, whisked
1 cup graham cracker crumbs
1/4 cup sugar
1 teaspoon ground cinnamon
Optional
Caramel sauce for dipping
Instructions
Preheat your air fryer to 380 degrees.
Cut the apples into wedges and remove the core.
Using 3 bowls, place the flour in the first bowl, the egg in the second bowl, and mix the graham cracker crumbs, sugar, and cinnamon in the third bowl.
Dip an apple wedge into the flour, then the egg, and lastly the graham cracker mixture making sure to coat the apple as best as possible each time.
Repeat with remaining apple slices.
Place apples into the air fryer in one layer spaced on and cook for 5-6 minutes, flipping them with one minute left.
Remove the apples from the air fryer and enjoy! Serve with caramel sauce if desired!
Nutrition Information:
Yield:
6 servings
Serving Size:
1
Amount Per Serving:
Calories:

237
Total Fat:

4g
Saturated Fat:

1g
Trans Fat:

0g
Unsaturated Fat:

3g
Cholesterol:

93mg
Sodium:

101mg
Carbohydrates:

43g
Fiber:

3g
Sugar:

17g
Protein:

6g
This nutrition information is based on the exact products I used in this recipe. Brands and sizes of products could alter exact nutrition and should always be calculated independently.