Lunch Ideas
Delicious and easy recipes that may be easily packed and eaten as a hot or cold lunch!
Incredibly easy cold lunch ideas for work and for school. Includes wrap, sandwiches, salads, pastas, and so much more!
Make these easy lunch wraps with leftover chicken. They're great to make at home or for work lunches! Buffalo, BLT, BBQ, and more!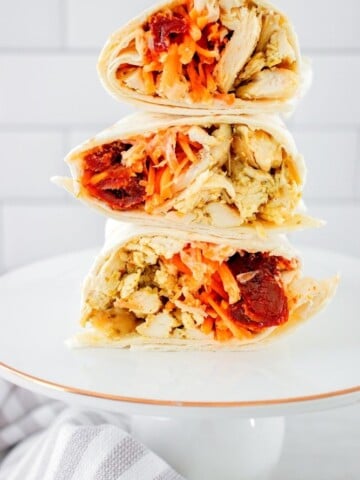 For a quick and easy lunchtime option, try these delicious pesto chicken wraps with sun-dried tomatoes! Perfect for a convenient meal you can enjoy on-the-go.