Chewy, chocolaty, and filled with crunchy caramel toffee, these chocolate thumbprint cookies are a yummy treat. They also feature cream cheese and brown sugar, which makes them rich and sweet!
While I certainly love whipping up savory meals, baking holds a special place in my heart! Not only are the end results delicious (if I do say so myself), it's a great activity to do with my kids. They just love helping me out in the kitchen — and licking the spoon of course.
Cookies are some of my all time favorite baked goods. I have plenty of recipes up on the site, like these slice and bake cookies (so much better than store bought!), this cookie monster cookie recipe (so fun for kids' parties), or these peppermint white chocolate cookies (just perfect for the holidays).
Today's recipe is for chocolate thumbprint cookies which feature yummy melted chocolate and crunchy and caramel-y toffee bits. These toffee cookies are delicious for so many different reasons, and I think the addition of brown sugar and cream cheese really sets this snack apart. Grab your aprons and let's hit the kitchen!
Here's what I'm going to teach you in this post:
The ingredients you'll need to make my chocolate thumbprint cookies, plus where to find my favorite brand of toffee bits.
Instructions and special methods for making the best toffee cookies, including the best way to make the small well for the chocolate chips and toffee bits.
Fun flavor variations to try at home.
Whether you're making these chocolate thumbprint cookies for the holidays, as an activity to do with your kids, or even for a bit of stress baking, they are decadent, easy, and sweet!
How to Make Chocolate Thumbprint Cookies
STEP ONE: Whisk together the flour, baking powder, and salt in a medium bowl and set it aside. In a separate bowl, whip the cream cheese and butter together.
I personally like to use my KitchenAid stand mixer, but you can always use a hand mixer or simply a wooden spoon. Add the brown sugar, egg, and vanilla, and mix until well combined and smooth.
STEP TWO: Add the dry ingredients to the wet and slowly mix until just combined. Don't forget to scrape the sides! Next, line a cookie sheet with parchment paper.
STEP THREE: Using a spoon or a cookie scoop, place tablespoon-sized dollops of dough 1 inch apart from each other. Place the cookie sheet in the fridge to chill for at least 2 hours — you can also allow to chill overnight if you cover it with plastic wrap.
STEP FOUR: Preheat your oven to 350 degrees F. If the toffee cookies have spread, make sure that there are 2-inches in between each. Bake for 12 to 14 minutes, or until they are no longer glossy and the bottom edges have started to brown.
STEP FIVE: Allow to cool for 2 minutes. Use the end of a wooden spoon, or another kitchen utensil, and carefully press down on each cookie in order to create a well for the chocolate and toffee bits.
Place 4-6 chocolate chips in each cookie and allow them to melt.
STEP SIX: Use a butter knife to gently spread the chocolate so that it fills the well. Top with the toffee bits, then transfer to a wire rack to cool. Enjoy!
Where Can I Find Toffee Bits For Toffee Cookies?
You can find toffee bits at your local supermarket. Keep your eye out for Heath Toffee Bits by Hershey's — those are my favorite!
You can also buy them here if you can't find them in the store.
Can I Freeze Chocolate Thumbprint Cookies?
Absolutely! Allow the cookies to cool completely, then place them in an airtight freezer-safe bag or container. They will keep for up to 3 months.
Allow them to thaw and come to room temperature when you're ready to eat as the toffee bits can get really hard in the freezer.
Can I Make Other Variations Of These Chocolate Thumbprint Cookies?
There are several different directions to take these cookies! Try these ideas instead of toffee:
Sprinkles
Chopped nuts
Hershey Kisses or extra chocolate
Jam
Powdered sugar
Crushed peppermint
Fresh berries
Why Did My Chocolate Toffee Cookies Go Flat?
If you find that your cookies spread or go flat, it means that you didn't chill the dough for long enough. The fat from the butter can either hold them together or make them fall flat — chilling the dough (and therefore the butter inside it) can help a lot.
Other Cookie Recipes You'll Love: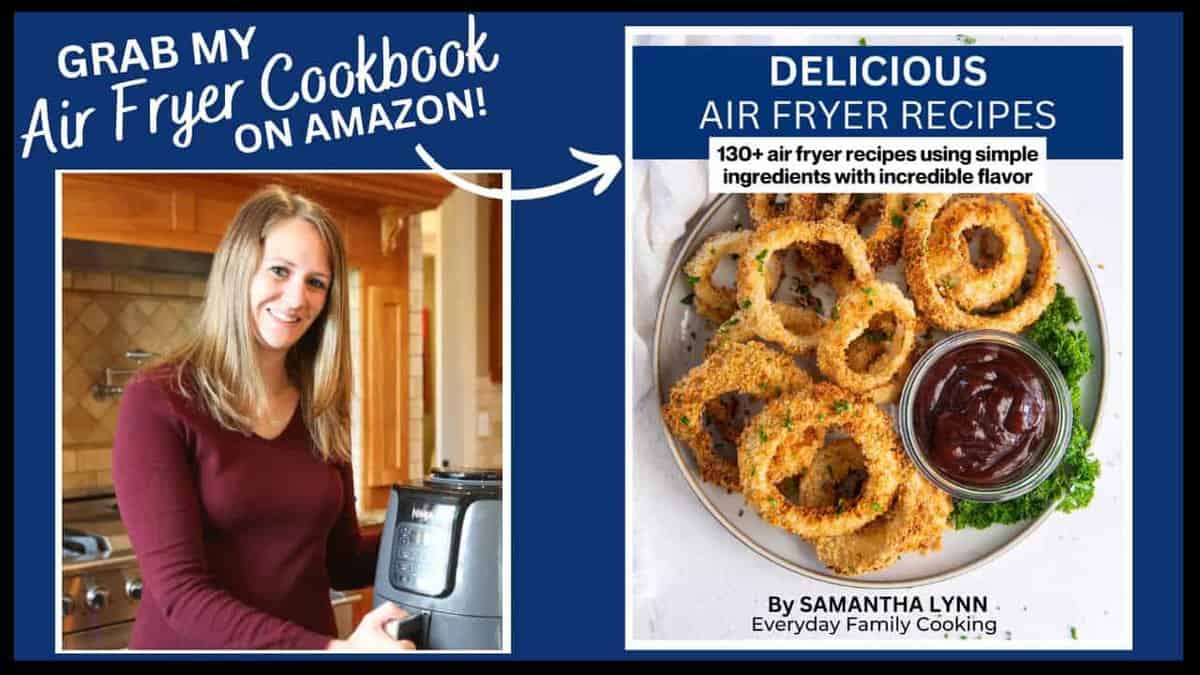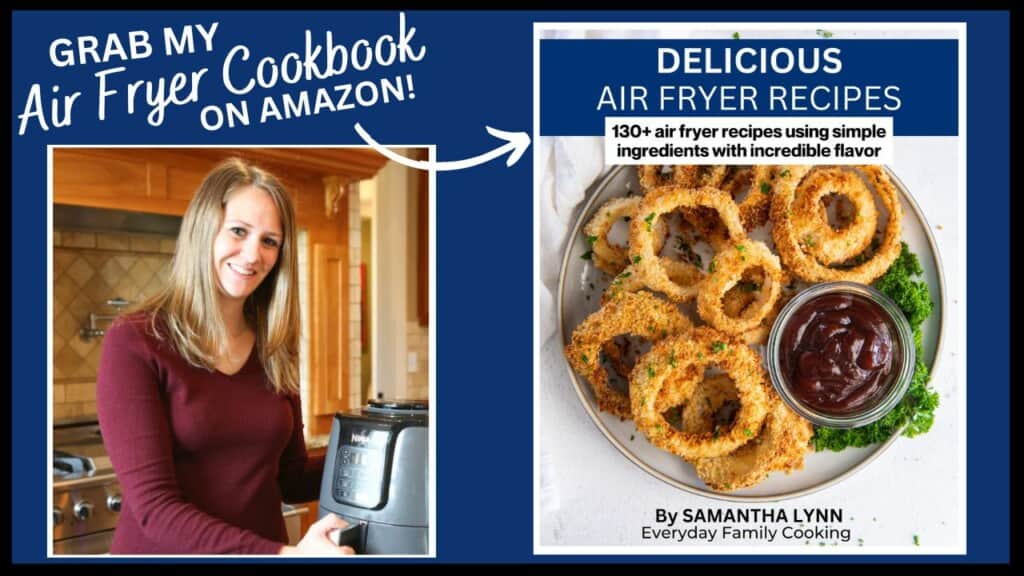 Yield: 45 cookies
Chocolate Thumbprint Cookies
A fun take on the traditional thumbprint cookies with added toffee flavor for an extra crunch!
Total Time
2 hours
22 minutes
Ingredients
2 cups all-purpose flour
1/2 teaspoon baking powder
pinch of salt
8 ounces cream cheese, softened
4 ounces unsalted butter, softened
1 1/2 cups light brown sugar, packed
1 large egg
1 teaspoon vanilla extract
3/4 to 1 cup semi sweet chocolate chips
1/4 cup toffee bits
Instructions
In a medium bowl, whisk together the flour, baking powder, and salt. Set it aside.
In a large bowl, whip together the cream cheese and butter until smooth. Add in the brown sugar, egg, and vanilla, and mix until smooth again.
Slowly add the flour mixture into the cream cheese mixture and slowly mix until just combined. Scrape down sides if needed.
Line a cookie sheet with parchment paper and place a tablespoon-sized dollop of dough 1 inch apart from each other. Place in the fridge and chill for at least 2 hours or up to overnight. If chilling overnight, it is important to cover the dough with plastic wrap.
Preheat your oven to 350 degrees. Move the cookies 2 inches apart from
each other on the parchment-lined cookie sheet if needed and bake for 12
to 14 minutes until they no longer look glossy on top and the bottom
edges start to brown slightly.
Let cool for 2 minutes on the cookie sheet. Use the other end of a
wooden spoon or other utensil and press down slightly into the cookie making a little dent in the center. Quickly place 4-6 chocolate chips in the center of each cookie and let it melt.
Using a butter knife, gently spread the chocolate to make a chocolate center and tops with toffee bits. Place on a wire rack to cool completely and enjoy!
Nutrition Information:
Yield:
45
Serving Size:
1
Amount Per Serving:
Calories:

102
Total Fat:

5g
Saturated Fat:

3g
Trans Fat:

0g
Unsaturated Fat:

2g
Cholesterol:

16mg
Sodium:

30mg
Carbohydrates:

13g
Fiber:

0g
Sugar:

9g
Protein:

1g
This nutrition information is based on the exact products I used in this recipe. Brands and sizes of products could alter exact nutrition and should always be calculated independently.