These simple Mexican Air Fryer Sweet Potatoes include a nice healthy chili roasted flavor with lime juice to kick the flavor up. You can cook them inside an air fryer or oven roast them.
How to Make Mexican Sweet Potatoes
Peel both sweet potatoes and cut them into 1-inch chunks. It's important to make your sweet potato cubes as similar in size as possible to allow for even cooking.
Place the diced sweet potatoes in a bowl and mix with oil. I like to use extra virgin olive oil, but you can use any oil.
You can make this recipe with no oil in the air fryer, but they come out a little drier than wanted for my preference.
If you're wondering why you need to use oil in an air fryer, this Air Fryer's Guide to Oil will explain everything you need to know.
Put the chili powder, cumin, and lime juice in the bowl and mix to combine.
How to Cook Mexican Air Fryer Sweet Potatoes
Open the basket to your air fryer and place the chili lime sweet potatoes in. Shake the basket to evenly distribute them.
You can stack your sweet potato chunks while cooking in this recipe, but do not fill your air fryer more than halfway.
If you are making more sweet potatoes than your air fryer can hold, you will need to cook in batches. This is a common mistake people make when using an air fryer.
Bake the sweet potato cubes for 15-20 minutes, shaking the basket every 7-8 minutes until they are tender enough for a fork to pierce them with ease.

How to Make Oven Roasted Mexican Sweet Potatoes

Preheat your oven to 400 degrees F. Place the chili lime sweet potatoes on a baking sheet in one single layer. It's important to not crowd the sweet potatoes to allow them to cook evenly.
Bake the sweet potatoes for 25-30 minutes, flipping halfway through.
They are done when you can pierce a fork easily through them.
Enjoy immediately or refrigerate up to 5 days. Refer to reheating directions below.
How to reheat air fryer sweet potatoes
One of the things I love about air fryers is the ability to reheat basically any food. You can even reheat pizza!
To reheat these Mexican Air Fryer Sweet Potatoes, turn your air fryer on to 325 degrees F and cook for approximately 5 minutes, or until hot.
Using a lower temperature will allow the sweet potatoes to heat thoroughly inside and out without causing them to burn.
What are the Benefits of Using an Air Fryer to Roast Vegetables?
Air fryers are a great way to roast veggies. Although you use the same amount of oil when oven roasting them, they take much less time.
Air fryers can cook vegetables in as little as 75% the time it takes to roast them in the oven. That's because there's no oven to preheat and a much smaller place to cook in.
Using an air fryer also frees up your oven. It takes out the guessing of how long to cook those vegetables that should be on 400 degrees while your chicken should be at 350 degrees.
See all the best recipes to cook in your air fryer here!
How Do You Easily Cut Up Sweet Potatoes?
Sweet potatoes can be tough to cut. It's important to use a very sharp chef's knife for this reason. It can seem scary to cut with an extra sharp knife, but it's riskier to use a dull knife.
A dull knife can cause you to use more force and often need both hands to slice it. Your potato could slip and you could cut yourself.
First, peel off the skin, which can cause even more friction when cutting.
Then, cut the sweet potato in half. If you're having trouble cutting through it, cut a small piece off one of the ends, and turn the sweet potato longways on your cutting board with the flat side down. Cut straight down the middle.
Make 1-inch slices and then lay the slices flat and cut into 1-inch lines horizontally and then vertically, creating cubes.
Continue this for each potato.
Do Sweet Potatoes Need Boiling Before Roasting?
The short answer is no. You can coat your raw sweet potatoes in a little oil and put them right in an air fryer or preheated oven to roast.
While boiling a sweet potato its skin on will keep more of its nutrients, they will be much softer than the texture you want when oven roasting. Plus, sweet potatoes are incredibly healthy in the oven as it is.
Can You Eat Sweet Potato Skins?
Sweet potato skins are incredibly nutritious and edible to eat. You can keep the skins on in most recipes or remove them. Either way, you will have an incredibly healthy side dish or meal.
More Air Fryer Sweet Potato Recipes
More Sweet Potato Recipes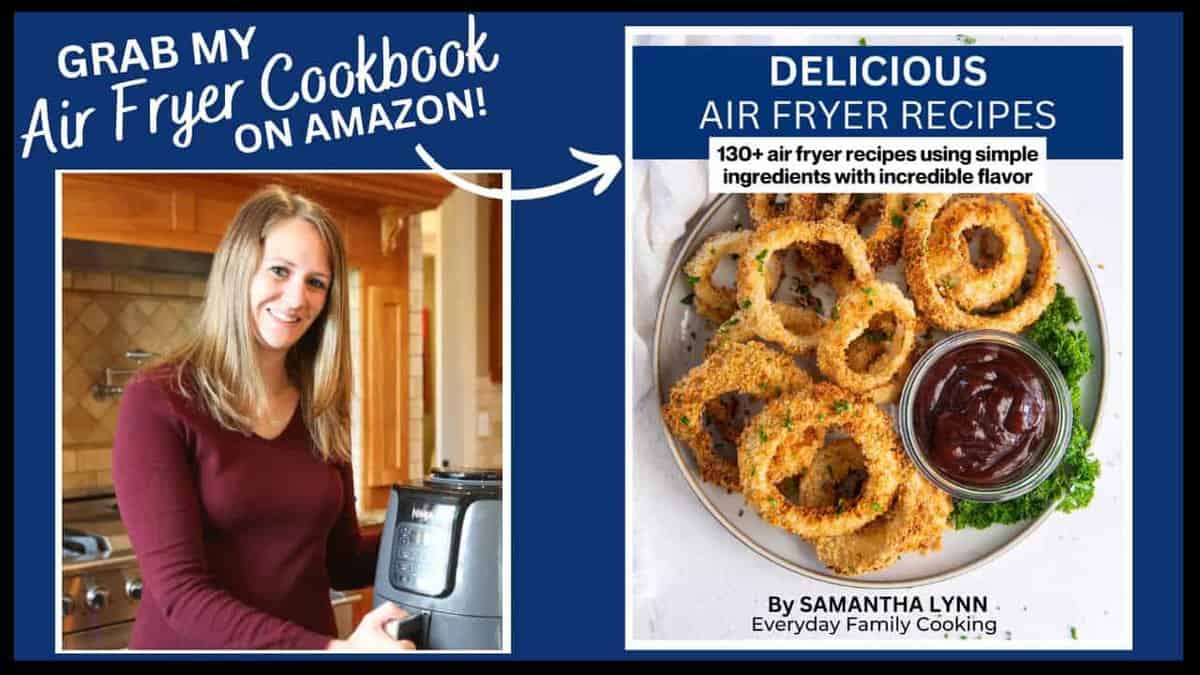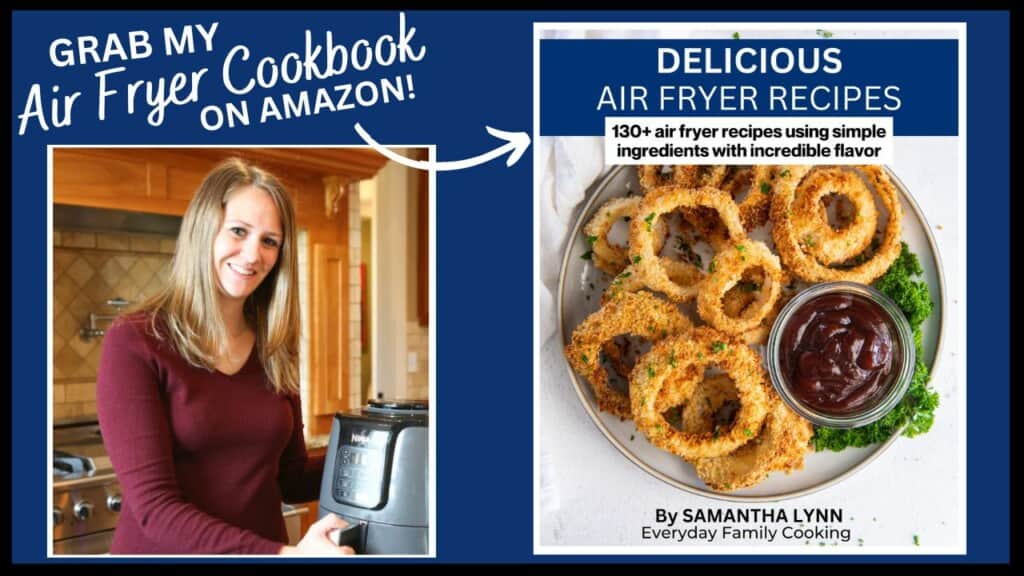 Yield: 4
Mexican Air Fryer Sweet Potatoes
A simple side dish with a powerful flavor that mimics oven roasted swet potatoes. Work as a great addition to tacos, burritos, quinoa bowls, and more.
Ingredients
2 large sweet potatoes
2 tablespoons olive oil
1 tablespoon chili powder
1 teaspoon cumin
2 teaspoons lime juice
Instructions
Peel and dice sweet potatoes into 1-inch pieces
Place sweet potatoes in bowl and mix with oil.
Add in chili powder and cumin and mix to combine.
Add lime juice and mix thoroughly again.
Heat air fryer to 380 degrees F and cook for 15-20 minutes, shaking the basket every 7-8 minutes. Sweet potatoes are done when they are tender enough for a a fork to ease through them.
Enjoy immediately or refrigerate up to 5 days.*
Notes
*Refer to reheating instructions above.
Nutrition Information:
Yield:
4
Serving Size:
1
Amount Per Serving:
Calories:

125
Total Fat:

7g
Saturated Fat:

1g
Trans Fat:

0g
Unsaturated Fat:

6g
Cholesterol:

0mg
Sodium:

79mg
Carbohydrates:

15g
Fiber:

3g
Sugar:

5g
Protein:

1g